Posts for: June, 2015
By Dr. James Merlo and Dr. Mary A. Merlo-Murison
June 28, 2015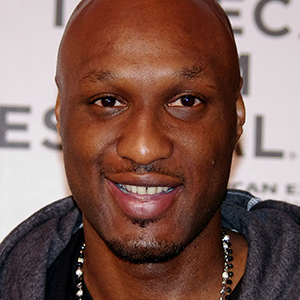 Professional basketball player Lamar Odom is sometimes known as "the candyman" because of his notorious fondness for sweets. But when his sweet tooth finally caught up with him — in the form of a mouthful of decayed teeth — the six-foot-ten-inch, 230-pound hoops star admitted that he had been avoiding treatment… because he was afraid of going to the dentist!
It took two Kardashians (Khloe and Kim) and a painful toothache to finally persuade Odom to sit in the chair. Once he did, it was found that he needed a root canal, a wisdom tooth extraction, and several fillings. Yet the fretful forward sailed through the whole set of procedures in a single visit, and walked out with a big smile afterward. How did his dentists make that happen?
Put it down to the "magic" of sedation dentistry. With anxiety-relieving medications that can be delivered orally (in pill form or by gas) or intravenously (into the bloodstream), the techniques of sedation dentistry can help even the most fearful patients get the dental care they need. That's good news for about 50 percent of the population, who admit they're at least somewhat afraid of the dentist — and even better for the 15 percent who avoid dental care completely due to their fear.
Dentists have a number of ways to ease apprehensive patients through a dental visit. An oral anti-anxiety drug can be given in pill form about an hour beforehand. Nitrous oxide (sometimes called "laughing gas"), which is administered by a mask placed over the mouth or nose, may also be used to relieve anxiety. The calming effects of these medications help make any nervousness melt away — and in many circumstances, mild sedation is all that's needed to ease the fear.
For lengthier or more complex procedures, intravenous (IV) sedation may be recommended. Unlike deeper (unconscious) sedation, IV sedation doesn't cause "sleep." Instead, it puts you in a comfortable semi-awake state, where you can still breathe on your own and respond to stimuli… but without feeling any anxiety. And when the procedure is over, you probably won't have any memory of it at all.
IV sedation can be administered by dentists who are specially trained and equipped with the proper safety equipment. While sedation is being provided, you will be monitored at all times by a dedicated staff member; when it's over, you will rest for a while as the medication quickly wears off. Then (as is the case with oral sedation), you'll need another person to give you a ride home.
Does sedation dentistry really work? Lamar Odom thinks so. "I feel so much better," he said when his 7-hour procedure was over. "I feel like I accomplished something."
If you would like more information about sedation dentistry, please contact us or schedule an appointment. You can learn more by reading the Dear Doctor magazine article "Oral Sedation Dentistry."
By Dr. James Merlo and Dr. Mary A. Merlo-Murison
June 13, 2015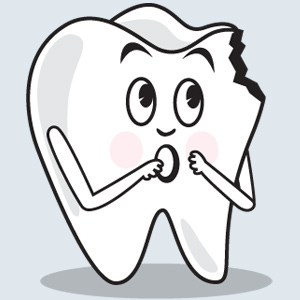 Having a chipped tooth certainly can make life more difficult. It not only keeps you from wanting to smile, but it may also make it harder to eat your favorite foods. And that can be a major problem — especially if you need to eat up to 80 pounds of bamboo every day to stay healthy.
Just ask Bai Yun, the female giant panda at the San Diego Zoo. The 23-year-old animal recently chipped one of her lower canines, and her keepers were concerned that it might impair her ability to get good nutrition (pandas spend as many as 12 hours a day munching on the woody plants). So they decided it was time for a little dental work!
What followed was not unlike a regular visit to the dental office… except that, instead of sitting in a chair, the 227-pound panda reclined on a large table. After being anesthetized, the patient's teeth were examined, and x-rays were taken. A composite resin was applied to the damaged tooth, and it was cured with a special light. After the repair work was done, her teeth were given a professional cleaning. When the anesthesia wore off, Bai Yun was released in good health — and ready to eat more bamboo.
Tooth bonding with composite resin is the restoration of choice in many situations. This method can be used to repair small chips or cracks in the teeth, and to clear up some spacing irregularities. The resin itself is a mixture of tough, translucent plastic and glass components that can be made in a number of different shades, which look remarkably like the tooth's natural enamel coating. And the bonding material links up so well with the tooth structure that this treatment can be expected to last for years.
Another benefit of bonding is that it can be done right in the office — there's no lab work involved (as there could be for veneers or crowns, for example). That makes it a relatively simple and economical treatment that can typically be completed in a single visit. It's ideal for fixing minor flaws that don't involve a great deal of tooth structure. It's also a cost-effective solution for teenagers who need cosmetic dental work, but must wait until they have stopped growing to get more permanent restorations.
While it isn't usually as long-lasting as restorations like crowns and veneers, cosmetic bonding is a minimally invasive, reversible treatment that can keep your smile healthy and bright for years to come. And that's important — whether or not you spend most of your day eating bamboo and posing for snapshots at the zoo.
If you have questions about whether cosmetic bonding could help your smile look its best, please contact us or schedule an appointment for a consultation. You can learn more by reading the Dear Doctor magazine articles "Repairing Chipped Teeth" and "Artistic Repair Of Front Teeth With Composite Resin."