Posts for tag: dry mouth
By Dr. James Merlo and Dr. Mary A. Merlo-Murison
March 20, 2021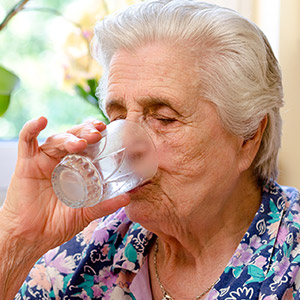 Have you ever woken up in the morning and felt like your mouth was filled with cotton? We've all had bouts of occasional dry mouth, but the unpleasantness usually goes away after we eat or drink something.
But what if you have dry mouth all the time? In that case, it's more than unpleasant—it could be increasing your risk of dental disease. That's because your dry mouth symptoms are being caused by a lack of adequate saliva. Besides providing antibodies to fight harmful bacteria, saliva also neutralizes mouth acid that can cause tooth decay.
Your decrease in saliva could be caused by smoking or moderate to heavy alcohol consumption. It could also be a side effect of medications you're taking, one reason why older people, who on average take more prescription drugs than other age groups, have a high incidence of dry mouth.
So, what can you do to alleviate chronic dry mouth?
Watch what you eat and drink. Certain foods and beverages can worsen chronic dry mouth. Try to avoid or limit alcohol and caffeinated drinks like coffee, tea or soft drinks, as well as salty or spicy foods.
If you use tobacco, quit. Tobacco, especially smoking, can dry out your mouth, as well as damage your salivary glands. Abstaining from tobacco can alleviate dry mouth and help prevent dental disease.
Drink more water. Simply drinking water ensures your body has an ample supply for producing saliva. It's also beneficial for your dental health in general, as it can help buffer your mouth's acid levels and rinse away food remnants that could become food for bacteria.
Speak to your doctor. If you suspect a drug that you're taking may be causing dry mouth, discuss with your doctor alternative medications that may minimize this side effect. Simply changing prescriptions could alleviate your dry mouth symptoms.
You can also try saliva stimulants, both over-the-counter and prescription, to help your mouth produce more saliva. And be sure you also keep up daily habit of brushing and flossing to clear away bacterial plaque and lower your risk of dental disease.
If you would like more information on protecting your mouth from dental disease, please contact us or schedule an appointment for a consultation.
By Dr. James Merlo and Dr. Mary A. Merlo-Murison
July 15, 2013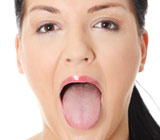 A consistently dry mouth is not only uncomfortable and unpleasant but also probably more serious than you think. Dry mouth, medically known as xerostomia ("xero" – dry; "stomia" – mouth) affects millions of people, but few understand why it happens or why it is important.
What Causes Dry Mouth?
It is normal to awaken with a dry mouth because saliva flow decreases at night. But if your mouth is persistently dry throughout the day, it may be a result of habits such as smoking, alcohol or too much coffee drinking or even dehydration. It is also a common side effect of some medications. Xerostomia is not a disease in itself, but it could be a symptom of salivary gland or other systemic (general body) disease.
Why is Saliva Important?
A persistently dry mouth can be a problem. Not only does it feel unpleasant and lead to bad breath, it can also significantly increase your risk for tooth decay. Saliva lubricates your mouth for chewing, eating, digestion and even speaking. Saliva also has important antibacterial activities. Most importantly normal healthy salivary flow neutralizes and buffers acids in the mouth to protect the teeth from the acids produced by bacteria on the teeth that cause decay, and by acids in sodas, sports drinks and juices that can erode tooth enamel.
Not only does saliva neutralize acids but with its high mineral content it can actually reverse de-mineralization — the process by which acids attack enamel and remove calcium from the enamel surface. Healthy saliva actually re-mineralizes the outer layers of tooth enamel, but the process can take 30-60 minutes. That's why it's important not to snack on sugars or drink sodas between meals — one an hour and your mouth is acidic all the time.
Individuals without enough saliva are especially at risk for root decay and fungal infections, and they are also more likely to lose tooth substance through abrasion and erosion.
What Can We Do for a Dry Mouth?
If your mouth is usually dry, make an appointment with us to assess the causes of the problem. However it may be more serious with medical implications. The solution may be as simple as drinking more water and using good daily oral hygiene, or it may necessitate prescription medication to promote more saliva flow.
Contact us today to schedule an appointment to discuss your dry mouth and what we can do to help. For more information read the article in Dear Doctor magazine "Tooth Decay – How To Assess Your Risk."